Takasu area(Center for Water Sports and Science)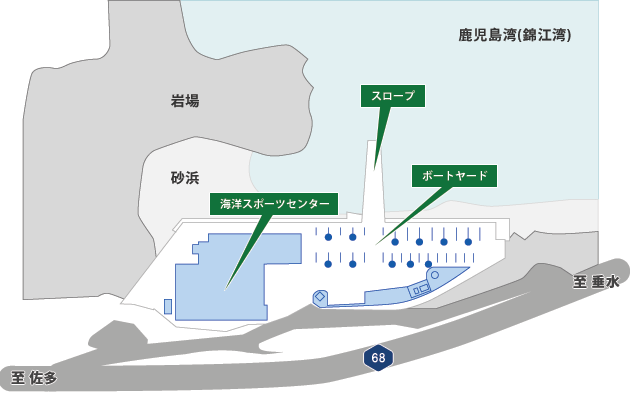 Center for Water Sports and Science
This center is the only marine sports facility in a national university in Japan, and its purpose is marine sports training and marine research and education.
The first floor contains the maintenance office, changing rooms, showers and the boathouse (for storage of yachts, cutters, kanoes, sailing boats, and monitoring boats). The second floor contains the Center Director's office, teaching staff offices, and the lounge, and on the third floor you will find lecture, seminar and observation rooms.
The center is also equipped with the necessary equipment for marine activities, including meterological observation systems, broadcasting systems, and radiocommunication systems.