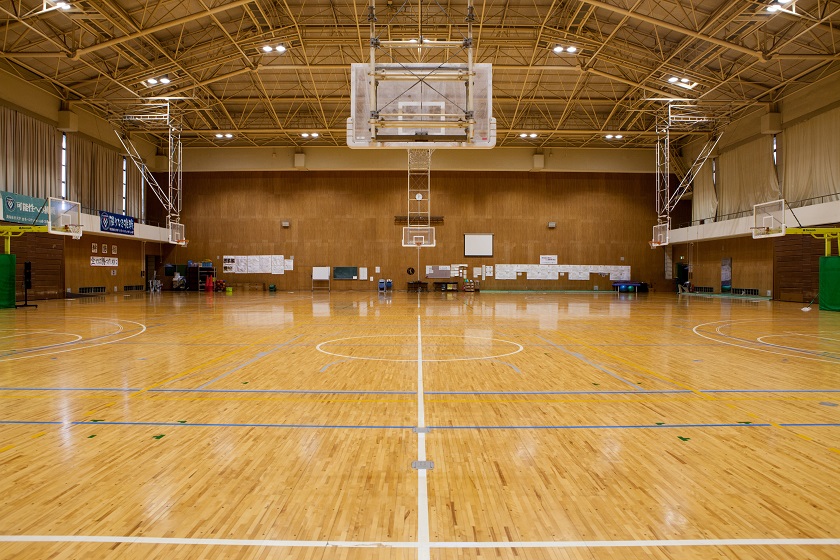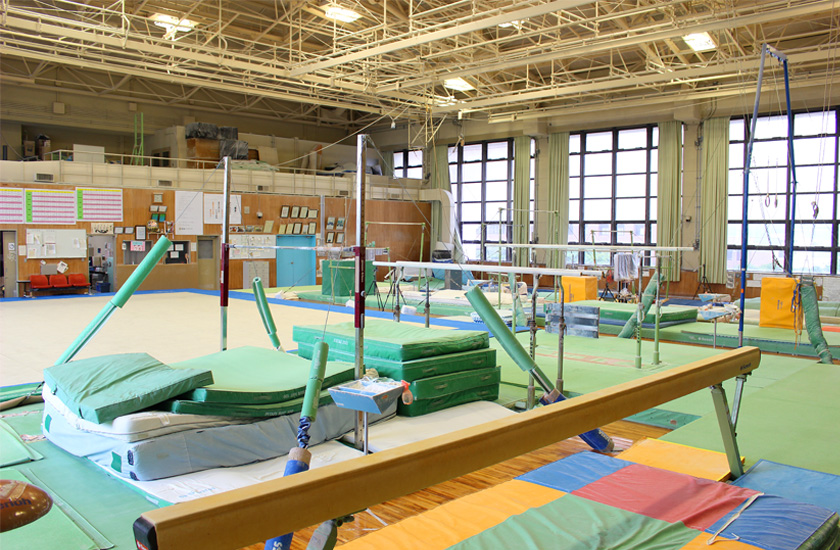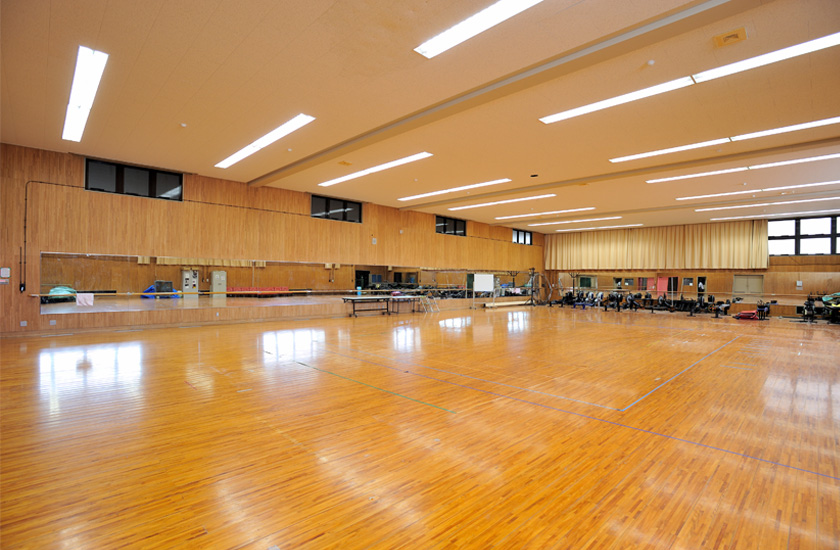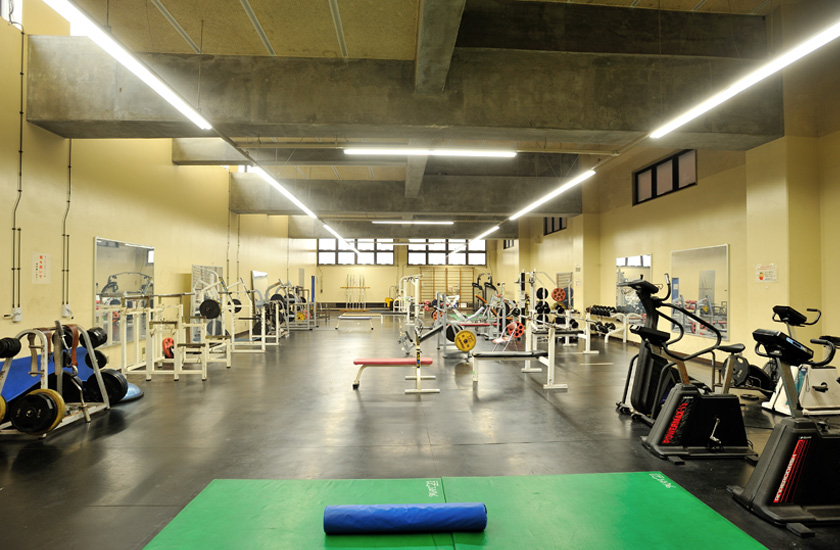 Designed to accomodate various official sporting events, the hall has been equipped with video cameras to record and playback matches and performances. It also has been setup to conduct scientific and educational research. It includes the following facilities.
Main Gymnasium
The main gymnasium accomodates a wide variety of ball sports, including space for 2 basketball courts, 2 volleyball courts, 2 tennis courts, 2 handball courts, and 8 badminton courts that can be used for competition. Additionally, there are movable audience seats for up to 450 people in 2 places. The floors are cherrywood.
Gymnastics Gym
The gymnastics gym has horizontal bars, a vaulting horse, a pommel horse, rings, a gymnastics floor, balance beam, parallel bars, and so on with all the necessary equipment and facilities, and it is also able to host official competitions.
Dance Practice Hall
The dance practice hall is setup with a full wall mirror to check form for dance and aerobics for various athletic competitions, as well as conduct research, etc.
Training Hall
The training hall has various weight training equipment (various machines, free weights) installed for scientifically-based training.