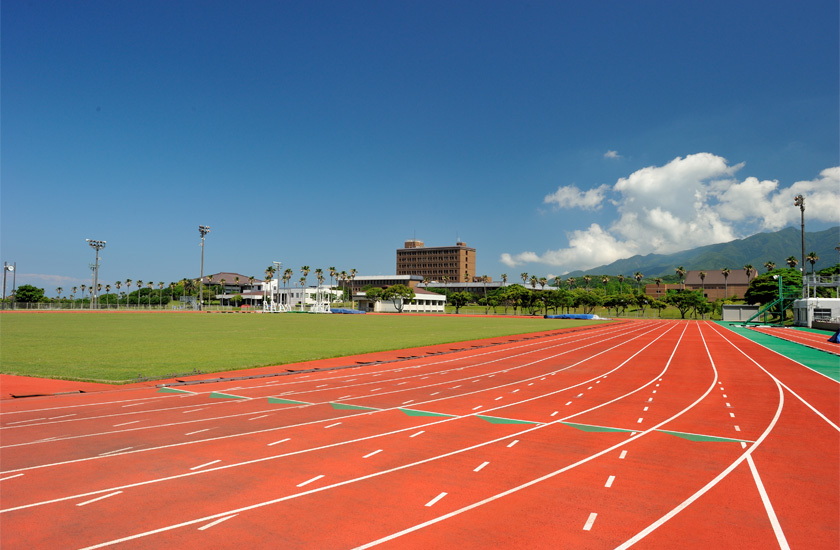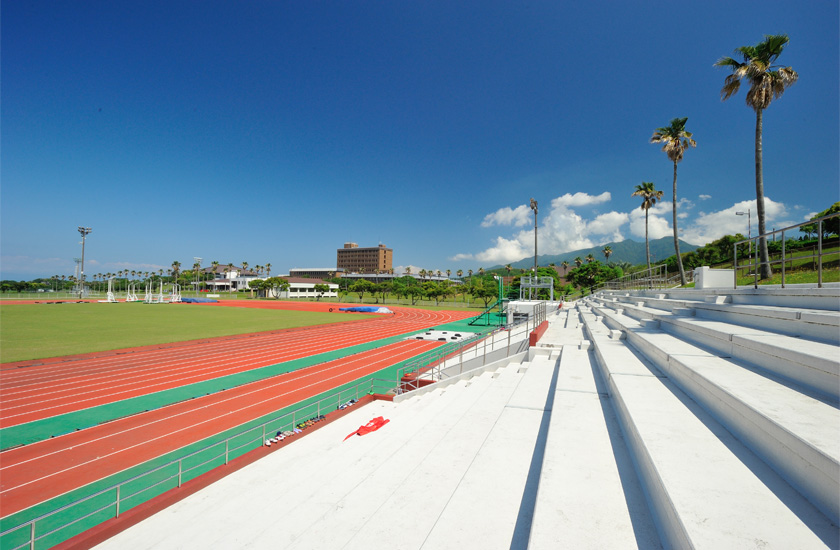 The space has 3 officially-certified stadiums with equipment for nighttime use that include the following.
Track and Field
The track is 400 m (8 lanes) and can be used in any weather (all urethane).
Field
The field is maintained so that any athletic event can be accommodated, including hurdles, long jump, high jump, pole vault, hammer throw, javelin, shot put, and so on.
Stands
The stands can seat more than 1,000 people.